---
The full web page version can be found at: http://www.journeyofhearts.org/about/amia
Journey of Hearts™
A Website for Web-education on Grief, Loss and Depression
Kirsti A. Dyer, MD, MS & Cole D. Thompson, MA

Presentation: American Medical Informatics Association (AMIA), November 2000

Practical Problem & Purpose of Project - Journey of Hearts: A Healing Place in CyberSpace,™ is a website for anyone who has ever experienced the common life experience of loss. This integrative medical website is also a place for enhancing physical and mental well-being. The website was created to be a resource for a "virtual hand-holding" to supplement the ever-shortening primary care visit and to provided web-education in the overlooked areas of grief, loss and depression in the hopes that visitors will, if needed, seek treatment earlier. Grief, bereavement and the effects of loss are often overlooked, especially by the medical profession, but have a significant emotional, physical and economic impact both on those directly and indirectly affected. The grief response can impact a person's physical health and mental health leading to depressed immunity, clinical depression, anxiety, panic and post-traumatic stress disorder. Through the use of Internet technology, visitors to the site are empowered with knowledge to help themselves, friends and family through the often devastating, potentially fatal experience of loss, and improve the quality of their health. The website helps to fill a void in the treatment of depression and grief by providing education and resources, serving as an adjunctive Internet resource that is available at anytime.

Description of Web Resource - The website is an entirely voluntary effort with over 3,000 donated hours by us over two years. This web resource is organized into 8 major sections containing more than 600 pages, with 300 resources in nearly 100 categories: medical, non-medical and inspirational.

Methodology - The design of the Journey of Hearts website integrates medicine, colors, poetry, and images, to be informative, interesting and visually appealing, while providing reliable medical information, resources, support and inspiration. By combining these various disciplines with images and color we have developed a new style of medical website, one that can be "experienced" as much as accessed for medical information. What results is a medical website that is part medical, part psychiatric, part art, part literary, and part self-help.

Evaluation - Conducting research on websites is difficult, due to the very reason that makes the Internet so appealing--the anonymity. We elected to emphasize protection of the emotionally vulnerable visitors to the site and not do anything that might take advantage of or exploit them, e.g. make use of the site contingent on filling out a survey. Due to the nature of the Internet, it is difficult to devise a fair, ethical, unbiased, randomized, controlled study for the Internet or survey the random visitor to a website for statistical purposes.

It is impossible to assess the full impact that Journey of Hearts may have because of the ripple effect on others. For every person the site reaches, it ultimately helps many more by assisting those around them. Therefore, conducting research and obtaining statistics on the site has been difficult and we have had to look at alternative ways of judging success. We have followed the success of the site through three parameters: total number of visitors, daily number of visitors and unsolicited comments. The consistent daily traffic since getting the site indexed by the search engines and linked with other resources has been one way of judging success. Perhaps the greatest demonstration of the impact of the website has been volume of unsolicited e-mail comments and thanks (>1,200) from the visitors to the sites. Grief is a very private emotion, one not often shared. We anticipate that significantly more visitors, many thousands, who are benefiting from the Journey of Hearts site those who take the time or have the energy to respond via e-mail.

Conclusion - The Journey of Hearts website helps to fill a void in the treatment of depression and grief by providing resources, medical and non-medical, and serving as an adjunctive Internet resource available at anytime. With more than 115,000 visitors since April 1998, this multi-award winning website is providing Internet grief aid to American and international web communities, addressing the often unacknowledged areas of grief, loss and depression, filling a void, and providing a much needed service.

Authors/Contacts:
Kirsti A. Dyer, MD, MS, BCETS, BCBT, Physician, Domain Designer
Board Certified Expert in Traumatic Stress, Board Certified Bereavement Trauma
Cole D. Thompson, MA, Unix Engineer
Email: griefdoc@kirstimd.com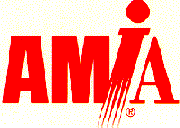 This Poster is included in the CD-Rom Conference Prodeedings for the AMIA Annual Symposium, Converging Information, Technology and Health Care, November 2000.Information on the American Medical Informatics Association (AMIA) is available at: http://www.amia.org

.
---
The Journey of Hearts website was created to be a resource for a "virtual hand-holding" to supplement the ever-shortening primary care visit and to provided web-education in the overlooked areas of grief, loss and depression in the hopes that visitors will, if needed, seek treatment earlier.
Kirsti A. Dyer, MD, MS
---
This material is © 2002 by Kirsti A. Dyer, MD, MS, Journey of Hearts, www.journeyofhearts.org. All rights reserved.
A single copy can be made for personal or professional use.
Contact Dr. Dyer at griefdoc@journeyofhearts.org for permission to use materials from this website for other ventures.