Course Section Information
MW - 1067
8:00 a.m. - 9:25 a.m.
Sequoia 7 (Sometimes 8)
TTh - 1146 TT
8:00 a.m. - 9:25 a.m.
Sequoia 7 (Sometimes 8)
Online - 1590
This section is Fully Online
Access via Blackboard
Course Description -
Introductory study of energy and nutrient requirements of the body in relation to growth, maintenance, and reproductions; factors influencing normal metabolism, construction of the adequate diet.
Emphasis is place upon the chemical aspects of nutrition
(UC/CSU) (MJC FDNTR 219)
3 units, Transferrable Credits
---
NOTE - Grounded (Face to Face) Course Web Enhanced

The Face to Face (F2F) sections of Biology 50 are considered to be a Web-enhanced course.
Blackboard is used for certain portions of this course, including exams & activities.
Text Book: Understanding Nutrition, 12th ed. With Diet Analysis
Authors: Eleanor Noss Whitney,
Sharon Rady Rolfes
ISBN-10: 0538734655
ISBN-13: 9780538734653
Online need to purchase textbook *and* the Diet Analysis program.
F2F Students please attend class before purchasing text.
---
Check the Course Blogs:
Current Blog (started Summer '10): Nutrition & Wellness Course Blog for updates and information on Bio 50.
Old Blog:Nutrition & Wellness Biology 50 - edublog for basic general info on Bio 50.

---
USDA Dietary Guidelines for Americans
The 2005 Dietary Guidelines remain the current guidance until the 2010 Dietary Guidelines are published.

Food Pyramid - My Pyramid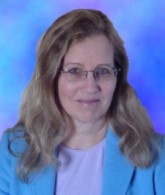 Instructor: Kirsti A. Dyer, MD, MS
Instructor's Page: Kirsti A. Dyer
Contact: Catch me before or after class. Email is best.
Email:dyerk-at-yosemite.edu
(replace -at- with @)
Second Generation Faculty Member
Daughter of Richard Dyer
Faculti Emeriti 1969-1991
Founder of the Columbia College
Oral History program
Columbia College Oral History Archive
Listen to Interviews of Mother Lode residents Online at the Columbia College Oral History Series.