Butterflies & Blazes
Poem - Butterfly's Wings


Journey of Hearts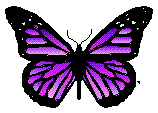 A Healing Place in CyberSpaceTM
The author of this poem believes that if we bring together all the wind from the wings of many butterflies it will make a great difference.
I believe that with the Journey of Hearts site, we have brought together many butterfly wings and are creating a great wind, which is starting to be felt.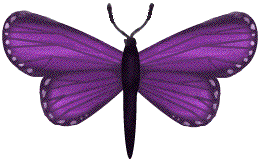 Butterfly's Wings
You let me hear the heartbeat of life,
a sound of your gentle breath.
A life-giving rhythm,
wrapped in the most gentle touch.
A word
from the mouth of a friend.
It takes nothing more
than the wind from a butterfly's wing
to push me over the edge.
There take nothing more
than a quiet love
to show me the land of heaven.

Fly me up,
in your heavenly land,
show me your golden gates
Take me to joy, and happiness,
and find me my quiet place.
Let me sing out my sorrow,
and praise you with joy,
let me feel all I ever have felt.
Take my hand and guide me,
to wonderland,
where your magic can
bring me to life.
©1998 Nina H. Madsen
About the Author
When I discovered this poem I wrote to Nina for permission to include it on our site. Nina responded by sharing her "Butterfly Philosophy."
I am not sure whether those thoughs have grown in me since I wrote this Butterfly poem, or it somehow was already there in my unconscious and was one of the reasons why I wrote the poem.
The wind from a butterfly wing is so small that we won't notice it, yet if we put all the wind from all the butterflies wings together, there would be a great power. Sometimes that little wind is the last 'drop of wind' we need. Even though we usually don't notice this wind, it is important and does make a difference.
I hope to be someone, like a butterfly wing, that will make the big differences.
For more information on Nina and to read some of her other poems, in English or Norwegian, visit her site in Norway http://www.uio.no/~ninahm
Last updated December 1, 1998
The beautiful purple butterfly is from Maryann Sterling's Art.
All material, unless otherwise specified, is copyrighted 1997-8 by Journey of Hearts A Healing Place in CyberSpace. We invite you to share the information on this site with others who may benefit, but ask that you share from the heart only and not for profit.
To contact the Domain Designer email to email@kirstimd.com To return to home page