What is a Significant Life Change?

Journey of Hearts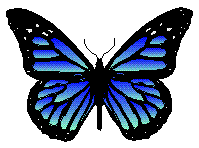 A Healing Place in CyberSpaceTM

What is a Life Change?

Change is a part of life. Much as we might like things to stay the same, they still change. Sometimes for the worse,
sometimes for the better. Ultimately, I believe that things to change for the better, we just may not recognize that what has happened is in our best interests. When faced with a new challenge or change, I find the words of Eleanor Roosevelt very inspiring.


You gain strength, courage and confidence,
by every experience in which you really stop to look fear in the face.
You are able to say to yourself,

"I lived through this horror. I can take the next thing that comes along."

You must do the thing that you think you cannot do.

Eleanore Roosevelt


A Significant Life Change Defined

A significant life change can be an event or occurrence, a loss or gain, positive or negative, but a but one which after it happens, a person's life is never quite the same, and cannot go back to the way life was before the event. See the listing that follows for concrete examples.

Many of the significant life changes can have both positive and negative effects at the same time. Other events may be positive for one person and negative for another e.g. pregnancy and menopause, so you cannot expect people to react similarly to the same event.

Some examples of significant life changes

Marriage
Divorce, Ending of Relationship
Death - Spouse, Child, Family Member, Friend, Pet
Pregnancy
Birth
Diagnosis of Medical Condition - Terminal or Debilitating
Victim of Violent Crime
Rape
Disease/Surgery
Relocating/Moving
Career change - Promotion, Demotion, Retirement
Mortgage
Change in Home environment, living situation or conditions
Change in Financial Status - increased or decreased
Children Leaving Home

For an assessment of your overall life changes and how this may be impacting on your life and stress level see Life Change Assessment Sheet.





The world is full of suffering.

It is also full of the overcoming of it!
Helen Keller
Last updated January 16, 1998
All material, unless otherwise specified, is copyrighted 1997-8 by Journey of Hearts A Healing Place in CyberSpace. We invite you to share the information on this site with others who may benefit, but ask that you share from the heart only and not for profit.