Ways to Remember
Keep Love Alive - Checklist

Journey of Hearts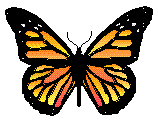 A Healing Place in CyberSpaceTM
"Each day seems like a miracle--
as I make more time to get closer to loved ones,
to be more aware of nature
and to clear my hours of all the 'essential trivia'
to make room for more living and loving."

Dr. Leo Buscaglia, 1998
During my medical training, I began realizing that three things were the most important for my daily survival: eating, exercising, and above all sleeping. Now my priorities have shifted to make room for the living that I didn't have time to do during training and the loving (which at that time I was only getting back from my patients). One of my big priorities is getting out into nature, and the restorative feeling of being outdoors.
My husband and I both are big on creating the 'To do' lists, the essential trivia that seemingly must be done daily, weekly, monthly. Perhaps after my training days, my 'To Do's' are less important (or more related to the creation of the website) or more along the lines of being in nature with loved ones.
The following check list comes from Michael Bischoff, as part of his tribute to Dr. Leo Buscaglia, adapted from a holiday letter sent by Dr. Buscaglia in 1996:
Keep Love Alive - 'To do' Check list

In spite of the distractions, I must not forget the true meaning of life.

I must give more of myself and less of things.

I must remember that we are all mortal and we don't have forever to celebrate each other.

I must be certain that no one I know, who doesn't choose to be, will be alone.

I must do something tangible during the day to make the world a more loving place.

I must take the time to make that phone call or write that note. People never tire of being remembered with love.

I must keep in mind that the message of the angels is, "Fear Not!"

I must not forget that there are poor, hungry, ill, lonely people whose lives I have the power to better. I must find a way.

I must not forget that my prime responsibility is to love and that all good things come from this.

I pledge to myself, to others, and to the world to no longer let any day end without engaging in words and actions of love and friendship.

The message from Dr. Buscaglia is clear, "Life is lived in the here and now, we must clear our lives of the essential trivia to make more room for living and loving." Live each day as if it were to be your last. Because one of these days you will be right.
This checklist are shared as a reminder to:
About the Author:
Simply Love is a website dedicated to promoting a spirit of love as life's most important value This site was was created by Michael Bischoff and is dedicated to the memory of Dr. Leo Buscaglia. Michael Bischoff has been a a broadcaster since 1976 and a group facilitator in mental health since 1992, specializing in relationship and socialization issues.
He is working a Master's Degree in counseling.
Last updated July 24, 1998
For more information on Simply Love visit their website at Simply Love.
For more information on Dr. Buscaglia visit his website at The World of Dr. Leo Buscaglia
All material, unless otherwise specified, is copyrighted 1997-8 by Journey of Hearts A Healing Place in CyberSpace. We invite you to share the information on this site with others who may benefit, but ask that you share from the heart only and not for profit.
To contact the Domain Designer email to email@kirstimd.com To return to home page.