Words of Solace and Condolence
...May they pass away from pain.

Journey of Hearts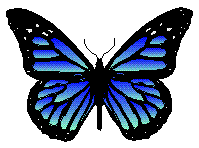 A Healing Place in CyberSpaceTM
These words were given to me to use at a "Remembrance Service" that I organized at the end of my residency days, to remember the patients and family members lost by the Resident Physicians. These words were found by a friend, studying Buddhism.
I found these words were able to describe the essence of what I try to share with my patients...and a good reality reminder for me, when I am questioning medicine, the reasons that I entered...so that I could be a doctor "for all the sick beings in the world, until everyone is healed."
From the Tibetan Book of Living and Dying
May I be a protector to those without protection
A leader for those who journey
And a boat, a bridge, a passage
For those desiring the further shore.

May the pain of every living creature
Be completely cleared away
May I be the doctor, the medicine
And may I be the nurse
For all the sick beings in the world
Until everyone is healed.

Just like space
And the great elements such as earth,
May I always support the life
Of all boundless creatures.

And until they pass away from pain
May I also be a source of life
For all the realms of varied beings
That reach unto the ends of space.

Sogyal Rinpoche
Last updated January 9, 1998
All material, unless otherwise specified as above, is copyrighted 1997-8 by Journey of Hearts A Healing Place in CyberSpace. We invite you to share the information on this site with others who may benefit, but ask that you share from the heart only and not for profit.