Condolence and Sympathy
Poem - The Beauty of Death


Journey of Hearts
A Healing Place in CyberSpaceTM
The Beauty of Death
Part II - The Ascending
This poem was suggested by a visitor, who found the poem "The Beauty of Death" most beautiful and helpful in helping get over the deaths of four of her friends last summer, all killed by drunk drivers.
This poem is from Bethany Dunning in memory of four friends who will long be missed:
Michael Jamieson 1977-1997
Andrew Stindt 1977-1997
Ashely Easterbrooke 1979-1997
Jeremy St. Cyr 1979-1997
Due to the length of the poem, I have created three separate sections, links at the end.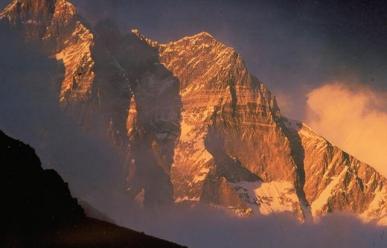 The Beauty of Death
by Kahlil Gibran
Part Two - The Ascending
I have passed a mountain peak and my soul is soaring in the
Firmament of complete and unbound freedom;
I am far, far away, my companions, and the clouds are
Hiding the hills from my eyes.
The valleys are becoming flooded with an ocean of silence, and the
Hands of oblivion are engulfing the roads and the houses;
The prairies and fields are disappearing behind a white specter
That looks like the spring cloud, yellow as the candlelight
And red as the twilight.

The songs of the waves and the humans of the streams
Are scattered, and the voices of the throngs reduced to silence;
And I can hear naught but the music of Eternity
In exact harmony with the spirit's desires.
I am cloaked in full whiteness;
I am in comfort; I am in peace.
Part I - The Calling
Part III - The Remains
Last updated April 16, 1998
All material, unless otherwise specified, is copyrighted 1997-8 by Journey of Hearts A Healing Place in CyberSpace. We invite you to share the information on this site with others who may benefit, but ask that you share from the heart only and not for profit.