Words of Condolence
Poem - Heaven and Earth

Journey of Hearts
A Healing Place in CyberSpaceTM
The following poem comes from Karen McCombs, a mother who faced the loss of her son, to a devastating type of loss--murder.
Heaven and Earth
by Karen McCombs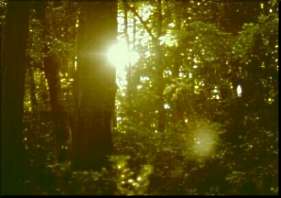 When the warmth of the sun touches my face,
I see your smile and feel your embrace.
I hear the whisper of love in the wind
And I know that you are close to me again.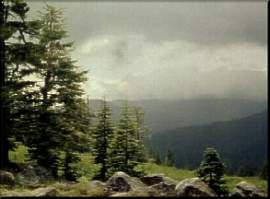 The rain speaks of tears and the thunder of pain,
But soon the sun comes the earth to reclaim.
As the days come and go and the world moves on,
I know you're still here, you'll never be gone.
On the night the Angel came and took your hand,
We cried as you left for an unknown land.
But Heaven rejoiced as you came into sight,
For your soul was a diamond, shining so bright!
© Karen McCombs, October 31, 1998
About the Author
Karen McCombs wrote this poem October 31, 1998. It was part of her way of dealing with the loss of her son, Jamie who was murdered May 12th 1998. Her site In Loving Memory contains many helpful links for those who are facing similar devastating losses.
http://www.geocities.com/Wellesley/Garden/4922/

Last updated January 2, 1999
The photographs are from Portola Redwood Park and 5 Lakes in Lake Tahoe and © 1998 Kirsti A. Dyer, MD, MS. The Angel is a composite graphic © 1999 by Kirsti A. Dyer, MD, MS.
All material, unless otherwise specified, is © 1997-9 by Journey of Hearts A Healing Place in CyberSpace. We invite you to share the information on this site with others who may benefit, but ask that you share from the heart only and not for profit.
To contact the Domain Designer email to email@kirstimd.com To return to home page.