Ways to Remember
Memory Walk


Journey of Hearts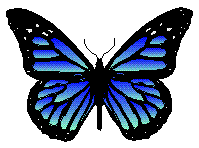 A Healing Place in CyberSpaceTM
Memory Walk
For person's with Alzheimers, their families and caregivers
October 1998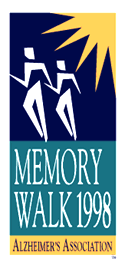 About the Memory Walk
Memory Walk is the only nationwide event for Alzheimer's disease. The walk raises money to support local programs and services for persons with Alzheimer's disease, their caregivers and family members.
Local chapters of the Alzheimer's Association sponsor Memory Walks in their communities. The National weekend for the Walk is October 3-4 1998.
Check with the local Alzheimer's chapter for more specific dates, locations and registration information. Information on the local chapers can be found at:
http://www.alz.org/chapters/index.htm
Memory Walk is a family-oriented day of celebration that brings together civic leaders, health care professionals, celebrities, students, community groups and families – each interested in doing their part to help those affected by Alzheimer's disease. For more information on the Memory Walk Kick-Off event story, and the celebrity and media coverage, check the link here: http://www.alz.org/news/rtmemwlk.htm
To Get Involved:
You can get involved by walking, sponsoring, or volunteering.
For more information on the Memory Walk at: http://www.alz.org/us/rtmewlk.htm
To register for the 1998 Memory Walk:
Call 1-800-272-3900
Visit the association's website at http://www.alz.org
Contact your local Alzheimer's Association chapter directly.
---
This information on the Memory Walk is included in Memory of my Grandmother, Mildred Dyer, whom we lost her mind to Alzheimer's several years ago.
---
Last updated September 28, 1998
Graphics are used with permission from the Alzheimer's Association.
All material, unless otherwise specified, is copyrighted 1997-8 by Journey of Hearts A Healing Place in CyberSpace. We invite you to share the information on this site with others who may benefit, but ask that you share from the heart only and not for profit.
To contact the Domain Designer email to email@kirstimd.com To return to home page