Ways of Coping
Motherless Daughter's Day

Journey of Hearts

A Healing Place in CyberSpaceTM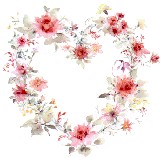 Motherless Daughter's Day


As for Valentines Day this year, we created a Ways of Coping, so too are we creating a page for coping with Mother's Day, in particular for the Motherless Daughters, with suggestions and resources to make it a less painful occasion. This is dedicated to all those who have lost their mothers, at any age.

She never outgrows the burden of love,
and to the end she carries the weight of hope for those she bore.

Florida Scott-Maxwell
The loss that women feel when losing a mother carries a special significance. In her book, Motherless Daughters, author Hope Edelman describes this loss:
Ask any woman whose mother has died ...
and she will tell you that her life is irrevocably altered;
that this one fact forever changes who she is and who she will be.
Gone is the caregiver, teacher, adversary, role-model, and guide to being a woman.
Without a mother, women often feel, as did Tony Talbot on the death of her mother:
My life now is only my own.

Tony Talbot, on her mother's death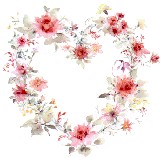 Remember
These two poems I though conveyed the sentiment that I would like to believe any mother would want to pass on to those left behind, not to remember and be sad, but to realize that life goes on, "So Sing as well."

Remember Me

Christina Rosetti 1830-1894
Remember Me when I am gone away,
Gone far away into the silent land;
When you can no more hold me by the hand
Nor I half turn to go, yet turning stay.

Remember me when no more day by day
You tell me of our future that you planned:
Only remember me; you understand
It will be late to counsel then or pray.

Yet if you should forget me for a while
And afterwards remember, do not grieve:
For if the darkness and corruption leave
A vestige of the thought that once I had,
Better by far you should forget and smile
Than that you should remember and be sad.
If I should go before the rest of you
Break not a flower or inscribe a stone,
Nor when I'm gone speak in a Sunday voice
But be the usual selves that I have known.
Weep if you must
Parting is hell,
But life goes on,
So sing as well.

Joyce Grenfell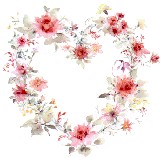 Ways of Coping with Mother's Day
For those who have lost loved ones, holidays can be particularly difficult. For those who have lost a mother, Mother's Day can be an especially difficult day, without the mother to share the day. The words of Johnetta Cole, to me are encouraging, "I seem to be her daughter, in increasingly profound ways." We hope to help encourage the finding of ways those profound ways.

The woman who bore me is no longer alive, but I seem to be her daughter....

in increasingly profound ways.

Johnetta B. Cole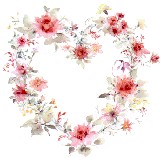 Suggestions
As is each person's loss unique, so too are their ways of healing. For some, there is comfort in groups, or with families. For others, there is comfort in solitude and the stillness in remembering. These are just a few suggestions, which may or may not work for you, but we hope will inspire you to find some that do.







Ideal and dearly beloved voices
of those who are dead,
or of those who are lost to us like the dead.

Sometimes they speak to us in our dreams;
sometimes in thought the mind hears them.

And for a moment with their echo other echoes
return from the first poetry of our lives--
like music that extinguishes the far-off night.

C.P. Cavafy
Develop a new ritual and Celebrate Motherless Daughter's Day - In 1996 Motherless Daughters sponsored the first Motherless Daughter Day Luncheon on Mother's Day, for women who had lost their mothers to gather and to honor their mothers and celebrate their lives. For more information, check with your local Motherless Daughters group.

http://www.dfwnet.com/md/
Find a support group or people you can share your feelings with and talk about the deceased patent. Friends may not understand why, so it is often helpful to share the feelings with those who have been through a similar experience. Check with Motherless Daughters, or Mom's Halo for resources.
Participate in The Kindness Project - This project encourages people to perform a random act of kindness to honor your loved one. A good suggestion for those trying to find ways to remember. http://www.azsids.org/kindness.html
Remember and honor your loved one by planting flowers, or a tree, lighting a candle, creating a remembrance ceremony, a cybermemorial. (See our Ways of Remembering Section for other suggestions)
Spend the day doing something that you used to enjoy together (if not too painful) -- cooking, gardening, shopping.
Take some quiet time to remember. Go for a long walk with a special verse or poem.
Create a book of memories, with old photos and letters or spend the day remembering.
Spend the day with family, brother's a sisters remembering Mom.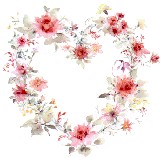 Resources
Motherless Daughters - was formed to provide support, community, and resources to women and girls who have experienced early mother loss. This organization is committed to bringing together motherless daughters, otherwise isolated, to encourage healing among them and to promote awareness about the longlasting effects of such a loss. Their website contains links to other resources, articles and local chapters in the United States, England and Canada.
http://www.dfwnet.com/md/
A Unique Loss by Nancy Reuben Greenfield - An article from 1996 that still speaks to the feelings, the reactions and resources for Motherless Daughters.
http://www.dfwnet.com/nancy/article.htm
Mothers and Daughters Interactive Magazine (Website) was Inspired by the 1997 ABC Television Special, Mothers and Daughters. This site combines a multimedia magazine, women's resource center, and on-line discussion groups. The original special, Mothers and Daughters, was a groundbreaking film that explores the unique relationship between mothers and daughters by chronicling women's experiences from cradle to grave. The website is separated into five main areas, exploreing a specific stage in the life cycle of the unique Mother-Daughter relationship: Birth, Growing Up, Separation, Woman to Woman and Facing Death and Renewal. The site provides an on-line discussion group.
http://www.mothersanddaughters.com/
One of the Sections, Facing Death and Renewal includes an article on Losing a Mother Early
http://www.mothersanddaughters.com/html/facing_death_and_renewal.html
Mom's Halo is a personal website devoted for Motherless Children of all ages to find comfort, fellowship, healing, and hope. This website is for Motherless Children to come together and share their stories, to tell about your Mom, how the loss has effected your life, or just offer some words of encouragement, hope and healing.
http://www.webimaj.com/momshalo/index.html
The Children's Room Forum is a bulletin board to post messages to other Motherless Children and/or those who care about them. Visitors are encouraged to post messages or respond to other's postings. To quote their creator about the Children's room, "In this room it is okay to cry and laugh. It's okay to talk about Mom -- her life and her death."
http://www.webimaj.com/momshalo/kidsroom.html
The Kindness Project - This project was created by the Arizona SIDS Alliancs and M.I.S.S. Mothers In Sympathy and Support as a way of remembering a child. They have now expanded the project for anyone who has suffered the loss of a loved one. The Kindness Project encourages people to perform a random act of kindness to honor your loved one. A good suggestion for those trying to find ways to remember.
http://www.azsids.org/kindness.html
Last updated May 3, 1999
Images on this page from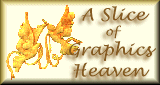 http://members.xoom.com/graphicshvn
or
http://members.xoom.com/graphicshvn/index.html
All material, unless otherwise specified, is © 1997-9 by Journey of Hearts A Healing Place in CyberSpace. We invite you to share the information on this site with others who may benefit, but ask that you share from the heart only and not for profit.
To contact the Domain Designer email to email@kirstimd.com To return to home page.