Ways to Remember
In Memory of Pets

Journey of Hearts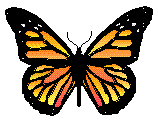 A Healing Place in CyberSpaceTM


In Memory of Pets

There is just starting to be research into how people are impacted by the loss of a cherished pet. Some of the earliest correspondence I had to this site, was from a concerned "grandmother" who's daughter just discovered that her pet of 14 years had terminal cancer.

When we lost our last family pet, last year, I needed to do something to remember him. When I thought about all the pets who aren't loved, are abandoned, abused or die alone, I realized that he'd had a pretty good life, to die as a large dog at age 13. I donated in his memory to the ASPCA and the Humane Society.

The following are a list of possible suggestions for ways to remember your pet.
Please email me email@kirstimd.com if you have others:
Donatations in memory of your pet can be made to a variety of organizations:
Donatations in memory of your pet to remember Nature's Pets:
Donations to a local animal shelter - to remember all animals which have been neglected or abused, as a way of helping less fortunate animals.
Volunteer at an animal shelters. They really need help and the little animals, especially cats, like some attention and petting. (A suggestion from Dolores, who volunteered her time in memory of her pet)
The following are a listing of suggestions from the Pet Loss Research Program, for ways to memorialize a pet:
Organizing a walk-a-thon in your pet's name to benefit a local pet shelter.
Finding out what a local pet shelter needs and donate in memory of your pet.
Plant a tree in memory of pets at a local park for pet lovers who wish to participate.
Organize a neighborhood ceremony where poems and ptayers may be offered.
Contribute to a local spay and neuter program to aid in controlling the pet population.
Donate a book about pet health to a local library in a pet's memory.
Participate in the Annual Pet Memorial Day.


Last updated July 15, 1998
All material, unless otherwise specified, is copyrighted 1997-8 by Journey of Hearts A Healing Place in CyberSpace. We invite you to share the information on this site with others who may benefit, but ask that you share from the heart only and not for profit.
To contact the Domain Designer email to email@kirstimd.com To return to home page