Lyrics of Inspiration & Hope
Reach for the Light

Journey of Hearts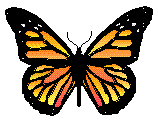 A Healing Place in CyberSpaceTM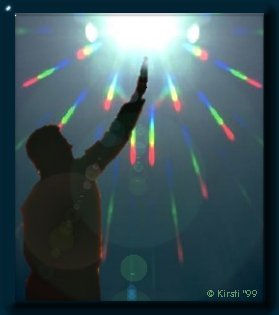 Reach for the Light
Deep in the night the winds blow cold
and in a heartbeat the fear takes hold
Deep in the storm there's a place that's soft and still
Where the road waits to be taken if you only will

The voices inside you can lead your soul astray
Believe in what you dream
Don't turn away
Don't you turn away

Reach for the light
You might touch the sky


Stand on the mountaintop and see yourself flying
Reach for the light to capture a star
Come out of the darkness and find out who you are

Somewhere in time the truth shines through
And the spirit knows what it has to do
Somewhere in you there's a power with no name
It can rise to meet the moment and burn like a flame

And you can be stronger than anything you know
Hold on to what you see
Don't let it go
Don't you let it go

Reach for the light
You might touch the sky
Stand on the mountaintop and see yourself flying
Reach for the light to capture a star
Come out of the darkness and find out who you are

There is no turning back when your destiny is calling
Listen to the thunder roll and let your heart break free

Reach for the light
You might touch the sky
Stand on the mountaintop and see yourself flying
Reach for the light to capture a star
Come out of the darkness and find out who you are
Performed by Steve Winwood
Theme from the movie 'Balto' (End Title)
---
This song from the movie Balto came out during my last year of residency in Santa Barbara. The words rang so true for me, cautioning about "The voices inside you can lead your soul astray," but encouraging you to "Believe in what you dream." The following verse was so helpful to me, in to keep believing that I was in medicine for the right reasons, and perhaps being a way to keep going, to keep believing when the purpose was unclear. When I would begin to wonder "Why I was doing medicine," these words from this song would start playing in my mind, as perhaps my musical answer to the question.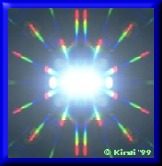 Somewhere in time the truth shines through
And the spirit knows what it has to do
Somewhere in you there's a power with no name
It can rise to meet the moment and burn like a flame
And you can be stronger than anything you know
Hold on to what you see...
Little did I know in 1996 that we would eventually be create a website that would reach and help thousands, to inspire them to "Reach for the light to caputure a star," and "Come out of the Darkness."
---

In recognition of the importance of music to help people to heal, we have aligned ourselves with CDNow for those who might be interested in ordering some of music mentioned on this website, we have aligned ourselves with CDNow to be able to provide this service from the comfort of your computer.
Last updated February 6, 1999
The images are composites taken from photographs from Photo galery 5,000 © 1997 Media Graphic International.
The composite images are © 1999 Kirsti A. Dyer, MD, MS
This site will receive a small portion of all sales from music CD's on this site. Any income generated from the sale of CD's will be used to maintain, expand and promote The Journey of Hearts A Healing Place in CyberSpace.
All material, unless otherwise specified, is © 1997-9 by Journey of Hearts A Healing Place in CyberSpace. We invite you to share the information on this site with others who may benefit, but ask that you share from the heart only and not for profit.
To contact the Domain Designer email to email@kirstimd.com To return to home page.