Why this site was Created
A Saint-- In Memory of Mother Teresa

Journey of Hearts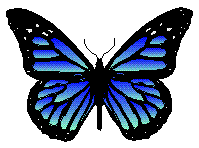 A Healing Place in CyberSpaceTM


In Memory of Mother Teresa, 1910-1997
The Saint of the Gutters

We cannot do great things.

We can only do small things with great love.

Mother Teresa

The News
The world was already in a state of shock and disbelief following the death of Princess Diana's Death, when news came of the death of Mother Teresa. There had been news of her ailing health, but she had just recently been in the spotlight. One of her last public acts was to send official condolences on the death of Princess Diana, and then only a few days later, news--Mother Teresa had passed on, quietly in her sleep.



We may wonder

whom Can I love and serve?

Where is the face of God

to whom I can pray?

The answer is simple.

That naked one.

That lonely one.

That unwanted one

is my brother and my sister.

If we have no peace,

it is because

we have forgotten

that we belong to each other.

--Mother Teresa

Her Mission
Mother Teresa founded the Missionary of Charities in Calcutta at the young age of 18, and dedicated her life working for the poor in India and elsewhere. Good works and deeds often may go unnoticed, but eventually Mother Teresa's works were recognized in one of the highest honors by receiving the Nobel Peace Prize in 1979. Her name has become synonymous with good deeds. Pope John Paul II called her a luminous example of humanity for her care of the desperate and the downtrodden.

The Response
Now a world already grieving from the loss of a Princess had more grief, this time from the loss of a Saint.
The reaction to her death was similar. The outpouring of love and compassion, as mourners lined up and stood for hours to view her remains lying in state. The country of India even honored her by giving her a State's funeral, but the world was left in a state of grief and mourning, having lost two humanitarians so close together.

Her Message
I have included quotes from Mother Teresa herself on this page. Her words speak more elloquently than any others I could find or write about her.



True Drops of Love

Do not think that love, in order to be genuine, one has to be extraordinary.
What we need is to love without getting tired.

How does a lamp burn? Through the continuous input of small drops of oil.
If the drops of oil run out, the light of the lamp will cease, and the bridegroom will say,
"I do not know you." (Matthew 25:12)

What are these drops of oil in our lamps?
They are the small things of daily life:
faithfulness,
punctuality,
small words of kindness,
a thought for others,
our way of being silent,
of looking of speaking,
and of acting.

These are the true drops of love.
Be faithful in small things because it is in them that your strength lies.

Mother Teresa

Mother Teresa

The Website
The website was created in part after watching global grief response to the deaths of Princess Diana and Mother Teresa. As I watched the mourners outside Kensington Castle creating the sea of flowers and as they lined up to pay their last respects to Mother Teresa, I recognized that there was a world of unresolved losses. This website is to help those grieving and enduring long-standing losses to find ways of dealing with their grief or loss, from whatever source and whatever form it might take.

The Mission -- The Holy Flame
These women, from very different worlds, were both known for their loving nature, compassion and humanitarianism. Like the holy flame of love they have sparked a flame of charity that still burns, and will continue to burn long after their deaths. Mother Teresa and Princess Diana no longer walk the earth, but their spirit remains alive through their works and those they have inspired and will continue to inspire.



Love is Indestructible.

It's Holy Flame Forever burneth;
From Heaven it came,
To Heaven Returneth.
Robert Southey
We must continue to remember that "The flame of love is indestructible. "
The Healing Spirit
These words of Mother Teresa's are truly inspirational to me. I often wonder if this website has been my answer to healing a call. From the many responses that I have gotten from visitors, they may think this is my calling.
To Answer a Call
There is a light in this world.
a healing spirit
more powerful than any darkness we may encounter.
We sometime lose sight of this force
when there is suffering, and too much pain.
Then suddenly,
the spirit will emerge through the lives of ordinary people who hear a call
and answer in extraordinary ways.
Mother Teresa
Creating Flames & Answering a Call
We hope that Journey of Hearts A Healing Place in CyberSpace, inspired in part by two humanitarians will create another flame and allow people to heal. Once healed they can then reach out to others less fortunate and create other flames. We also hope that people will emerge from their suffeing to answer their call in extraordinary ways.
Last updated July 27, 1998
All material, unless otherwise specified, is copyrighted 1997-8 by Journey of Hearts A Healing Place in CyberSpace. We invite you to share the information on this site with others who may benefit, but ask that you share from the heart only and not for profit.
To contact the Domain Designer email to email@kirstimd.com To return to home page