Health for Life
50 Simple Things You Can Do

Journey of Hearts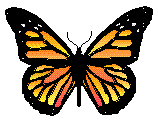 A Healing Place in CyberSpaceTM
50 Simple Things You Can Do to Save Your Life
from
Fifty Simple Things You Can Do to Save Your Life
The following list was compiled by the UCLA School of Public Health as simple, but effective things that anyone can do to live a healthier, longer life. Many of them are self-evident, others will require a bit of explaination and links within this site. But are included here for starters.
(For those who can't wait, I would recommend ordering the book)
Simple Things
1. Find Your Roots
2. An Apple a Day
3. Carry a Medical I.D.
4. Learn the Heimlich Maneuver
5. Check your Blood Pressure
6. Get Immunized
7. Get a Pap Smear
8. Stay Active
9. Early Warning System
10. Buckle Up
11. Aerobic Exercise
12. Prevent STD's
13. Be Prepared
14. Walk Right at Night
15. Breast Exams/Testicular Exams
16. Eat to Live
17. Check Your Cholesterol
18. Finding Dr. Right
19. Eat Fiber
20. Walk for Exercise
21. Learn about AIDS
22. Learn the Signs of a Heart Attack
23. Install Smoke Detectors
With a Little Effort
24. Save Your Skin
25. Drinking & Driving
26. Bon Voyage
27. Trim the Fat
28. Stop Strokes
29. Danger: Poison
30. Wear a Bicycle Helmet
31. Know Your Risk for Heart Disease
32. Drive Defensively
33. Get a Good Night's Sleep
34. Be Social
35. Use Medicine Safely
36. Colorectal Cancer
37. Check Your Prostate
38. Do a Home Safety Audit
39. Prevent Falls
40. Have an Emergency Fire Escape Plan
It Takes A Commitment
41. Learn CPR
42. Reduce Radon
43. Lighten Up
44. Coping with Stress
45. Quit Smoking
46. Substance Abuse
47. Laughing Matters
48. Is it Just the Blues?
49. A Second Opinion
50. Shake, Rattle and Roll.
Last updated April 27, 1998
All material, unless otherwise specified, is copyrighted 1997-8 by Journey of Hearts A Healing Place in CyberSpace. We invite you to share the information on this site with others who may benefit, but ask that you share from the heart only and not for profit.
To contact the Domain Designer email to email@kirstimd.com To return to home page