Emergency Pick-Me-Up Page
Inspirational Quotes

Journey of Hearts
A Healing Place in CyberSpaceTM
The following quote was suggested by a visitor (a grief counselor) to the Journey as one of his favorite quotes.
This quote, which is already on this site under the Butterflies and Blazes Page in the Transitions & Transitional Medicine section, is one of my favorite inspirational quotes to get me through tough times, to remind me that spring is coming in the midst of winter.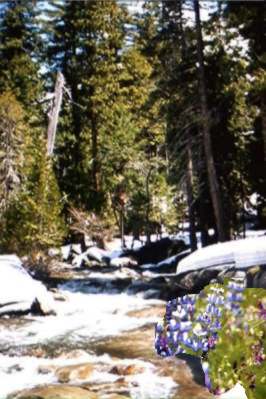 The Invincible Summer

In the depths of winter,
I finally realized
that deep within me
there lay
an Invincible summer.



-Albert Camus


Photograph from the top of Nevada Falls and Highway 120, Spring 1998

It serves as a reminder for me for me to remember the summer inside. This was the quote we used at our winter wedding, Feb 1997, as we were married standing on a snow drift.
"In the midst of winter, I finally discovered within me an invincible summer."
May you always find the joy of summer in your hearts, from this day forward.
Last updated May 17, 1998
Dedicated to Cole, for reminding me of the summer within.
The photographs on this page are copyrighted to Kirsti A. Dyer, 1998.
All material, unless otherwise specified, is copyrighted 1997-8 by Journey of Hearts A Healing Place in CyberSpace. We invite you to share the information on this site with others who may benefit, but ask that you share from the heart only and not for profit.
To contact the Domain Designer email to email@kirstimd.com To return to home page