Resources
Poetry & Art Therapy - Sweetpea

Journey of Hearts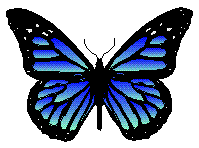 A Healing Place in CyberSpaceTM
In celebration of National Poetry Day, October 22, 1998,
this beautiful combination of both Poetry and Art, illustrates the potential
therapeutic uses of both type of therapy.
The Poem, Sweetpea reminds us to stop and smell the flowers,
as does the motivation that the artist had for creating this beautiful graphic.
Sweetpea
Poem by Sandra Romer
Graphic by Patricia Tavenner
I reach out and touch
your scarlet face
fragile perfect
growing in a beautiful place
a soft scent drifts in the breeze
again you appear
before the long winters freeze
a sight to behold
your color again so bold
every year
I wait for this day
to come into the garden and say
a flower in your usual flair
and for a moment
I haven't a care.
© Sandy Romer
About the Artist
Patricia Tavenner is an Art Faculty Member with University of California Extension Berkeley in San Francisco, Calirornia. She has shown art works in over 350 exhibits in 25 countries, and is Listed in Who's Who of American Art, World's Who's Who Art and is displayed in collections of Museum of Modern Art in New York and the San Francisco Museum of Modern Art.
I was fortunate enough to meet this accomplished artist during a Web Design course. She shared this beautiful creation with me. Her inspiration for the Sweet pea is as follows:
"Overload! Doing press kits for video, writing statements, deadlines, etc.
I picked a flower or two during my daily walks, came home, scaned it into the computer and played with making them different and even more beautiful than they were.
Making art centers me, calms me down, and brings me to pretty special place in the world. A place that usually renews me."
To contact
Patricia Tavenner regarding her Artwork email her at: pmtav@uclink4.berkeley.edu
Last updated October 20, 1998
The Sweetpea graphic is © 1998 by Patricia Tavenner, All rights reserved and used with permission.
The Poem, Sweetpea is © 1997 by Sandra Romer and used with permission.
All material, unless otherwise specified, is copyrighted 1997-8 by Journey of Hearts A Healing Place in CyberSpace.
We invite you to share the information on this site with others who may benefit, but ask that you share from the heart only and not for profit.
To contact the Domain Designer email to email@kirstimd.com To return to home page