Resources
Article - Knowing When and How to Retire

Journey of Hearts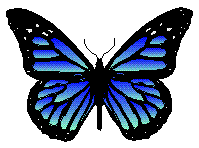 A Healing Place in CyberSpaceTM
In Memory of Dr. C. John Tupper
I had the privelege of working with Dr. C. John Tupper, then with the Department of Community Health at the University of California Davis, School of Medicine, on this article many years ago. At the time I was a Medical Student editor for PULSE, the Student section of JAMA. Space constraints kept us from printing the article, but it was one that I kept in my files. I had shared the information at the time with my father, nearing retirement, who found the words helpful.
Dr. C. John Tupper was the founding dean at my medical school, University of California, Davis. He also served as President of the California Medical Association and later the American Medical Association. I had the priveledge of keeping in touch with Dr. Tupper at several of these meetings over the years. We sat together at an AMA luncheon a few years ago, when I had a chance to catch up on the latest at UC Davis. They had just renamed one of the buildings in honor of him--Tupper Hall. I remember commenting at the time, "Isn't is wonderful that they did it while you were still alive to see it."
I discovered in reading one of the medical journals that he had died last month, and wanted to do something...then I remembered this article. It seems a fitting tribute.
---
Knowing When and How to Retire
by C. John Tupper, M.D.
Founding Dean, University of California, Davis School of Medicine
Former President of the American Medical Association, California Medical Association.
For physicians knowing when to retire can be a difficult question. Clearly, it is time to retire when practicing medicine is no longer fun and it is definitely time when the memory and/or surgical dexterity start slipping. If one has doubts about their competency, then consultation with peers is crucial. It is preferable to depart voluntarily rather than to be forced to leave. It is also time when continuing medical education (CME) becomes "work" you have to force yourself to do. Some physicians do not wish to retire completely, preferring semi-retirement. This allows them to curtail their practice and have more free time. [This seemed to be the route that Dr. Tupper took]
On the other hand, many physicians have specific plans for retirement and eagerly look forward to it. For this reason the AMA and state medical associations conduct retirement workshops for physicians and their spouses, offer seminars on appraising and selling a practice, and on investing for retirement--all to help ease the retirement process.
So what does the "retired" physician do? After years of actively going, how does he/she retire? Many retirees find new hobbies and activities to keep busy. Others carry on with previous ones, or resume activities abandoned due to prior practice commitments. Many continue to practice medicine as charity medical care. Former academicians often serve as volunteer medical faculty passing on their knowledge to future physicians. Some take up locum tenens work and travel. Retirement often opens the door to a new career. These days more "retired" physicians are accepting full or part-time administrative positions with government agencies, accreditation organizations, third party payers, peer review organizations, or organized medical groups, e.g. AMA, AMWA.
Part of the problem with physicians retiring, is as a profession, doctors are a highly motivated, ambitious lot. Without the constant daily grind, rewards and goals to achieve, many retirees find themselves at a loss for what to do. There are also those unfortunate ones who consider themselves failures after eminently successful careers because they reached retirement age before obtaining the eminent position, the academic notoriety, or their ultimate personal goals. It should be stressed to these individuals that ambition must be tempered with judgement, and should serve as a means to a rewarding life, but not as the sole measure of that worthwhile life. One needs to have objectives and goals to give meaning to life. After retiring, these objectives can become very different, from becoming an advisor to a governmental agency, to volunteering in the community, to contributing to the growth and development of one's children and grandchildren.
Another difficulty that arises with retirement is that through a gradual process, the older person changes from an active participant, extrovert, to a passive spectator, introvert, in most activities. Cultivating extrovert, participant activities can create a feeling of belonging and of being a contributing individual, often lost with retiring. These activities can range from volunteer clinic work, to being an active church member, or even assisting a grandchild in building a sand castle at the beach.
The feeling of being a contributing, worthwhile member of society is valuable and essential to all of us. Helping others every day is a way of demonstrating our ability to do for others.
The following list was developed over the years, prior to my "retirement," in response to a patient's question, "Doctor Tupper, what can I do with my life, now that I have retired?" It applies to retired physicians and others, of all ages.
The Tupper Guide to a Successful Life:
1. Keep as serene a countenace as possible.
2. Take a humorous view of things.
3. Try and help someone else each day.
4. Pursue extrovert activities--attend church, volunteer.
5. Write something every day.
6. Cultivate the gustatory sense. Enjoy Eating.
7. Read good books and current periodicals. It will give you something to talk about.
8. Keep in touch with athletics, poitics, and the youth. It will give you more to talk about.
9. Forget the past, no matter how superior you think it may have been. Focus on the present and the future.
10. Walk buoyantly, sit erect and pay more attention to how you dress.
11. Come to the point quickly in conversation, avoid repetition. Try to converse in an interesting, stimulating manner.
12. Get plenty of rest, but also keep active. Remember to exercise, even just walking.
13. Have an objective in life. Once attained, establish another and keep striving.
14. Remember that, "Happiness must be sought after and is not automatic."
15. Act as though life will continue for a hundred years.
Last updated October 20, 1998
All material, unless otherwise specified, is copyrighted 1997-8 by Journey of Hearts A Healing Place in CyberSpace. We invite you to share the information on this site with others who may benefit, but ask that you share from the heart only and not for profit.
To contact the Domain Designer email to email@kirstimd.com To return to home page