Degrees & (Some) Certifications
M.D. (Medical Degree) University of California, Davis
M.S. (Master's of Science) University of California,
Davis - Comparative Pathology
B.A. California State, Sacramento
Biological Sciences & Chemistry
Fellow Thanatology (Death, Dying & Bereavement)
Fellow American College of Wellness (FACW)
Certified Wellness Specialist (CSW)
Fellow American College of Experts in Traumatic Stress (FAAETS)
Founding Member Medical Wellness Association
Nationally Certified Bereavement Facilitator (NCBF) (American Academy of Bereavement)
---
Website - Journey of Hearts
Since 1997, an online healing place for anyone who has ever experienced a loss.
Papers on the Internet and Online Education
Copy and Paste Generation: Promoting Academic Integrity & Preventing Plagiarism. Online Teaching Conference 2009.
Zero Cost Web 2.0 Tools for Collaborating Online. Online Teaching Conference 2009.
Students benefit from e-Journaling or using Web Journals in an Online Grief, Loss & Bereavement Course. TCC Worldwide Online Conference. Refereed Proceedings Volume 2009, Number 1 (pages 29-39).
Ethical Challenges of Medicine and Health on the Internet: A Review This article was one of the "Most viewed journal articles" on JMIR.
Dyer KA. Thompson CD. Internet Use for Web-education on the Overlooked Areas of Grief and Loss. CyberPsychology and Behavior. 2000; 3(2):255-270. Reprints Available.
Using a Website for Patient Web-Education & Using the Internet for Patient and Physician Web-education and Health Promotion
Interviewed and extensively quoted in Stewart A. "Web of Support: Going online to find information and support after a drunk driving." MADDvocate. Fall 2006, pp. 20-21.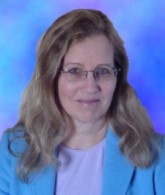 Employed with YCCD since 2004
Dr Dyer's
Online Curriculum Vitae
Online Bio
Biological Sciences Department
Columbia College Student 1978-1979,
Summer 1980
---
Tips for Online Students
Distance Education, Suite101.com
Dyer KA. 2009. Tips to Become a Successful
Online Student: Ways to Efficiently Manage
Taking a Distance Education Course.
Dyer KA. 2009. Tips for Getting Organized in
an Online Course: Efficient Ways to Manage Materials Taking Distance Education Courses.
Nutrition (& Wellness)
Biology - Fall 2010

MW and TH
Sequoia 7 (Sometimes) 8,
8:00 a.m. - 9:25 a.m.

Online - 1590
All hours online via Blackboard

Course Information: Bio 50

Email: dyerk-at-yosemite.edu
(replace -at- with @)

---

Other Related Activities:

Design of Academic Integrity Page for
Columbia College, 2010.

We're All Winners. Network for a Healthy California "Inspiring Healthy Change Together" 2009 Conference

How to Live a Healthy Life. Guest Presentation for HHP 300. Spring 2008.

Presentation at First Annual Northern California Science Education
Symposium (NCSES), May 2006
"Introducing Scientific Journal Writing
in the Undergraduate Setting"

Redesign of Taking An Online Course @ Columbia College Page, 2005

Good Grief!
I'm Having a Charlie Brown Christmas
(How to Deal with the Holiday Blues) 2004
Contact Dr. Dyer for a copy.