Words of Condolence
Article - Loving Through Death


Journey of Hearts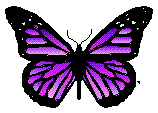 A Healing Place in CyberSpaceTM
This article was posted on Dr. Buscaglia's website the day he died. Written many years ago following the death of a "special friend" it is as though the author himself is reminding us not to grieve his death. It also gives good advice for dealing with the death of a loved one, by remembering "They are not lost." It is used here with permisson of the director for his website.
Loving Through Death
by Leo Buscaglia, Ph.D.
A short time ago a very special friend died.
We had valued and nurtured our relationship for over thirty years. We had our ups and downs during that time, but we were determined that nothing would interfere with our ever-growing friendship. I think often of the wonderful, crazy experiences we had together, of the many changes each of us went through and of the deep sharing which bonded us for life.
I know for certain that we never lose the people we love, even to death. They continue to participate in every act, thought and decision we make. Their love leaves an indelible imprint in our memories. We find comfort in knowing that our lives have been enriched by having shared their love.
Though some day we all have to part with those we love, they are not lost. We are always better for having loved. In this way, love transcends even death.
To quote Thomas Campbell [and a version of one of my favorite quotes]
To live in the hearts we leave behind, is not to die.
This article also underscores the feelings and emotions from the poem I wrote, In Memory of You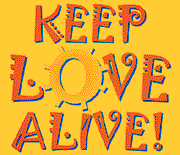 Last updated July 2, 1998
Loving Through Death is excerpted from Dr Buscaglia's book,
Born for Love: Reflections on Loving, copyright © 1992, Leo F. Buscaglia. For more information on Dr. Buscaglia visit his website at The World of Dr. Leo Buscaglia
All material, unless otherwise specified, is copyrighted 1997-8 by Journey of Hearts A Healing Place in CyberSpace. We invite you to share the information on this site with others who may benefit, but ask that you share from the heart only and not for profit.
To contact the Domain Designer email to email@kirstimd.com To return to home page