.
.
~ Special Poetry Tributes ~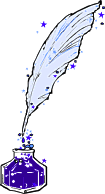 Many of the poems I have written and included on Journey of Hearts

™ been inspired by patients or friends lost. These poems have been shared on the site to help other people in healing and processing their grief. Many of these poems have been used by others as part of their own healing processes following the death or loss of a loved one.
In Memory of You is for Sheri, Celia, Sandy and Maggi without their deaths, in short, rapid succession, I never would have had the inspiration for the site, or experienced the losses necessary, to understand the grief.
Guardian Angel was written during one of the more disheartened phases of my residency days. This poem has been shared with friends and patients deal with with depression, or after the death of a loved one, that they might find their own Angel and way out of the darkness. It has helped friends through the transition phase after being relocated, in a new unfamiliar environment and provides them hope to deal with the emptiness and isolation that result.
The Messenger came to me as an answer to two questions. The first was, "How can I provide some solace and soothing words to a family friend who had lost his wife earlier in the year to cancer, and was now facing his first Christmas without her?" The second was, How do I help a patient, and the wife of a patient deal with his impending death this Christmas?" The answer to my questions came in the form of this poem "The Messenger."
Most recently The Messenger was published in several resources, Tears-To-Hope newsletter published by the Amelia Center and the website, New York FD/PD Widows & Family Support, www.nyfdwidows.net, along with several personal website following the September 11 tragedy as a resource that people found to be helpful in their healing process.
Cherub was written as a tribute to those who have lost a child, an infant, a new born, a stillborn, at any age, and to Shannon Kay. She made a brief appearance, in 1996 but her memory lives on in the family and friend who lost her. She is another of the inspirations for the creation of this website, the resources on stillborns and loss of an infant, and the Inspiration behind the Walk to Remember. This poem was used on a dedication page for the 2000-2001 Manley Elementary School Yearbook in memory of a first grader in our school who was killed in a car accident.
My Wish for You was written in as my response to the death of my last remining Grandparent in December 1998. My coping, as always, was turning to poetry. We had lost her five years before to the affects of Alzheimer's. I don't know if you are ever really ready for death when it comes, despite the intellectualizing, and all of the preparation. For the first time I managed to get down on paper, a lot of my feelings about death and having supervised many deaths as a physician. This poem was shared at a session teaching medical students about death and dying.
A Better Place came to me after a request by a visitor to the site to find a poem that would be appropriate for remembering a birthday of a young woman killed by a drunk driver. The story reminded me of another Kristin killed in the 1970's when a plane crashed into the at the building while celebrating a birthday party at the young age of 3. This was one of the first tragic deaths that I can remember from my youth. To both of them and their families, we hope they have found their better place. This poem has been used by others in their memorial services and tributes.
Healers and Healing was written during a time when I was struggling to figuring out what I could do for a particular patient once the medical treatments had failed. This poem was the answer to my question "What is the physician's role with the terminal diagnosis when there are no treatment options?" At the time I was struggling to find my role in caring for a 38-year-old patient with terminal cancer. With her courage in living with her disease she taught me the importance of knowing when to let go of treatments. I also learned that one of the greatest gifts we can give our patients is the ability to just "be there," "walk" with them, and provide them support courage and strength on their final path. This poem was included in an article on "Caring For The Person, Not Just The Patient In End-of-Life Care" presented at a teaching session for medical students.

---
Sometimes, it seems that all you need is the right quote, poem or inspirational message at the right moment to help provide perspective, insight and aid in surviving a loss or crisis.
In dealing with the grief response following a loss, it can be helpful to read the words from others who have been there and survived.
Kirsti A. Dyer, MD, MS
---
See the Emergency 911 Page for links to immediate resources
if you are feeling helpless, hopeless, overwhelmingly depressed, or suicidal.
---
Home | A Healing Place | Loss & Grief | Emergency Pick-Me-Ups | Condolence & Sympathy
What's New? | Resources | Transitional Medicine | Butterflies & Blazes
About this Site | Terms of Use | Privacy Policy
.